A Bit About Us
AAUM Paper Products is a Bangalore, India based company specializing in the manufacture of paper packaging solutions for the E-Commerce, FMCG and Retail sectors.
We cater to large and medium businesses. Our manufacturing plant has the capacity to manufacture over 3 million bags a week. Our printing press is equipped to roll out 1.5 million metres of paper in a single week. Our capacity ensures that we process the orders of our clients in parallel. So our lead time is well below the industry standard. For sure, we don't believe in keeping our clients waiting!
Our Values
Our values are aligned with the vision of our founder, Ekta Chandan. The values that she espouses in her own conduct as in our work are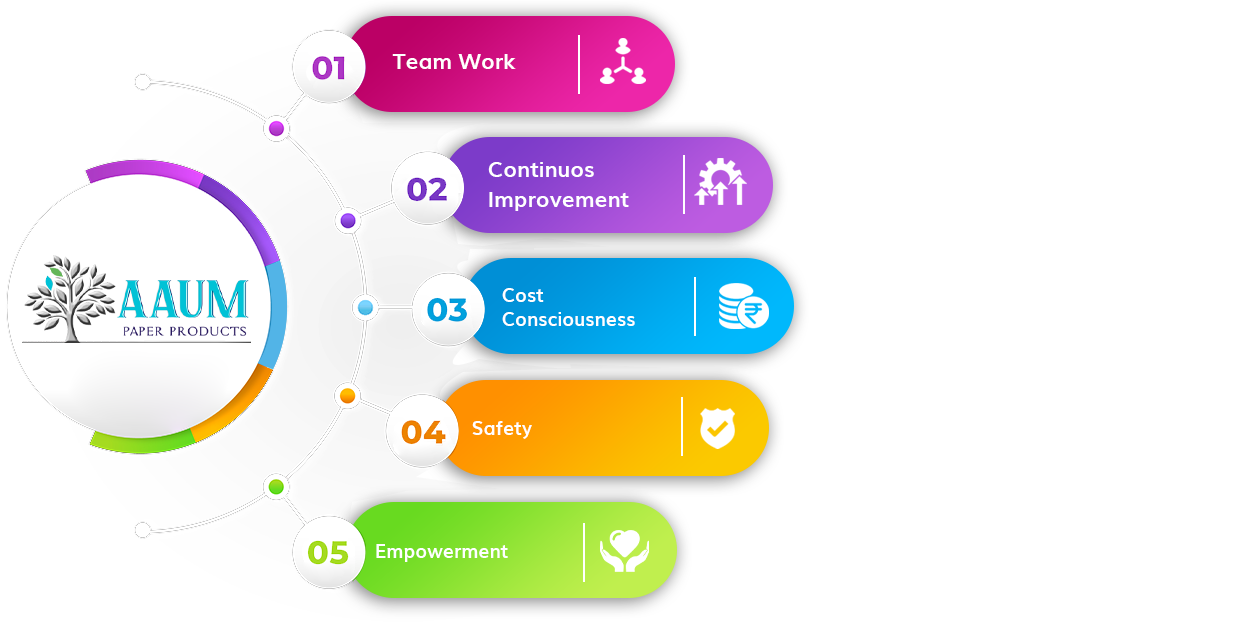 Our Philosophy
The name of the Company, AAUM, is a spiritual chant that resonates with the human conscience. The sound of the word AAUM helps to bring awareness of oneself and one's actions. Therefore, it makes us conscious of our choices.
AAUM Paper Products is a company that has imbibed this philosophy in the essence of our work. We believe in growth and abundance through our work while keeping the greater good in mind. Everything we do is rooted deeply in our desire for sustainability. Our name reflects our ethos as a global company that is focused on timely delivery and quality while being mindful of our impact on the environment.
The founders of AAUM believe in sustainable business, whether it is about sustainable economic growth or environmental sustainability. Along with their desire to ensure good governance, they are striving to build a company that is conscious of its impact not only on the community they serve but also our various stakeholders.
Our Founder
AAUM is founded by Ms.Ekta Chandan, who also serves as our Managing Director. She did her Masters of Business Administration in Entrepreneurship from Babson College, F.W. Olin Graduate School of Business, Wellesley, MA (USA).
Ekta has pioneered innovative solutions in the packaging industry for over a decade and half, and has shaped the vision of AAUM. Under her leadership, we hope to transform the packaging landscape in India.